Igle - 25/1RLLT Plus (20 komada) Kwadron Optima
Regular price

€47,00(

kn

354,12)

Regular price

Sale price

€47,00(

kn

354,12)
KWADRON® PMU OPTIMA PLUS IGLE
Količina: 20 komada 
Tip igle: 0.25 1RLLT
Debljina igle: 0.25 mm

IGLE KWADRON® PMU OPTIMA PLUS - igla od 1RL obogaćena jedinstvenim
6 + 1 tehnologija, koja omogućuje još precizniji i stabilniji rad uz veći protok pigmenta u kožu bez efekta razlijevanja. Optima Plus je najnoviji proizvod revolucionarne serije Kwadron PMU Optima patrona.

6 + 1 tehnologija - jedinstvena stabilizacija igle
Zahvaljujući korištenju sustava 6 + 1 Technology u Optima Plus, dobili smo veću stabilizaciju igle tijekom procesa pigmentacije. 6 stabilizirajućih igala štiti iglu vodilicu od deformacije, što omogućuje stvaranje iznimno preciznih linija i točaka. Rad s Optima Plus uloškom je čist i učinkovitiji.

Vaša kreativnost zaslužuje više!
Zahvaljujući velikoj krutosti igle i pojačanom protoku pigmenta u kožu, Optima Plus će vam pružiti najveću preciznost i još veću učinkovitost, što će vam omogućiti kraći rad. Igla od 1 RL nikada prije nije pružala tako potpunu kontrolu tijekom pigmentacije.

Sigurnost na prvom mjestu.
Kwadron Optima Plus igle imaju sigurno kućište od medicinske plastike, što omogućuje smanjenje trenja između igle i kućišta i osigurava visoku kulturu rada. Integrirani sustav igle i nosa jamči najviše sigurnosne i higijenske standarde. Svaki Kwadron PMU Optima uložak pakiran je u sterilnu ambalažu za jednokratnu upotrebu.
Shipping Information

Goods ordered in the online store Kallos Pro Lash Collection are sent as soon as possible. Speed ​​and convenience of delivery are key to us.
Cost of delivery is calculated automatically when you buy the product and you are issued an invoice with the price of the purchased products and the delivery price
the cost of delivery will be calculated in your shopping cart next to the price of the product
Cost of delivery in the territory of the

Republic of Croatia is fixed and amounts to 5 EUR regardless of the weight, volume or address of the customer
Shipping Cost and information for

Rest of the Countries that we are

available

will be calculated at the check out.

In case your country not available for delivery please contact us directly so we can check the best possible way to send it for both side.
For the amount of the order

above 80 EUR shipping will be free of charged or the territory of the Republic of Croatia
Delivery time of products, which are stated to be in stock, in the whole of

Croatia is 3 working days

from the date of the order, except for products with a special note
Orders received on a working day by 11 am are usually sent the same day.
The delivery time for products, which are stated to be in stock, to Croatian islands is up to

7 working days

DELIVERY IS NOT MADE ON WEEKENDS BUT EXCLUSIVELY FROM MONDAY TO FRIDAY!

In the event of a change in the delivery deadline or any other important circumstances for the execution of the order, the customer will be notified immediately by our customer service
Delivery time of products, which are stated to be in stock, for foreign countries is 5-10 working days from the date of the order, except for products with a special note ( it may also varriy due to custom procedures for import country)

Ce-Makor d.o.o is not responsible for losses or delays in delivery due to holidays or weather conditions, but please contact us by email at info@kallosprolashcollection.com and we will try to resolve the issue

BANK TRANSFER - We send orders upon receipt of funds to our business account Ce-Makor d.o.o.


If the package with the ordered products does not arrive in the expected period (4 working days from the order in the Republic of Croatia), send us an e-mail to info@kallosprolashcollection.com or call +38515601159 to take the necessary measures.
Return & Exchange

EXCHANGE

You have the right to exchange the goods within 14 days upon receipt of the shipment.

For exchange of the goods, it is necessary to fill in the Form "for unilateral termination of the contract", which you can download here.

We will only send the new item upon receipt of the returned item and when we determine that the Returned Product must be correct without any trace of use in the original packaging with an invoice and a completed form within the specified time.

When replacing the item ordered, the cost of shipping in both directions is paid by the customer.

REFUND


The returned item must be returned without delay and within 14 days of receipt of the shipment.

In order to return the goods, you must complete the Form of "Unilateral Termination of Contract", which can be downloaded here.

The refund will be made in the same way that the payment was made. If the order has been paid by card, the money will be returned to the card, and for payment by debiting the funds we will pay into the current account (enter IBAN on the form).

We will only send the new item upon receipt of the returned item and when we determine that the Returned Product must be correct without any trace of use in the original packaging with an invoice and a completed form within the specified time.

The shipping cost of the return goods will be paid by customer

The address to which you can send the item is:

Kallos Lash Academy

(CE-MAKOR d.o.o)

Karla Metikoša 2, 10000 Zagreb
Share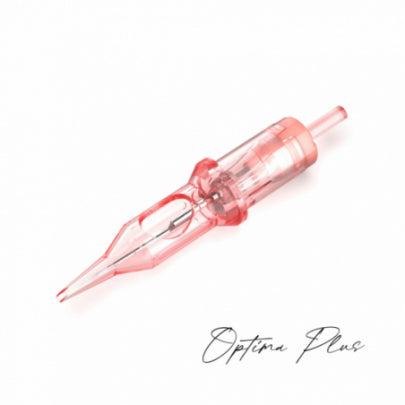 Let customers speak for us